Optimal support for your well-being
Thanks to its first-rate natural and high-tech materials, the Beltalia wooden slat bed frame is, together with the massage mattress, the perfect formula for complete well-being.
Fixed or reclining, manual or electric, simply select the option that best suits your personal resting ritual.

Wooden slat bed frames
With a multi-layer beechwood structure that enhances the elasticity of the entire 'sleep system', the Beltalia wooden slat frame is the perfect complement for your massage mattress. Thanks to its natural flexibility and capacity to attenuate magnetic fields, beech is the perfect well-being wood.
Coated with a thin film of natural paint to ward off humidity and reinforced at the corners with solid wooden wedges, the Beltalia frame provides secure, lasting support.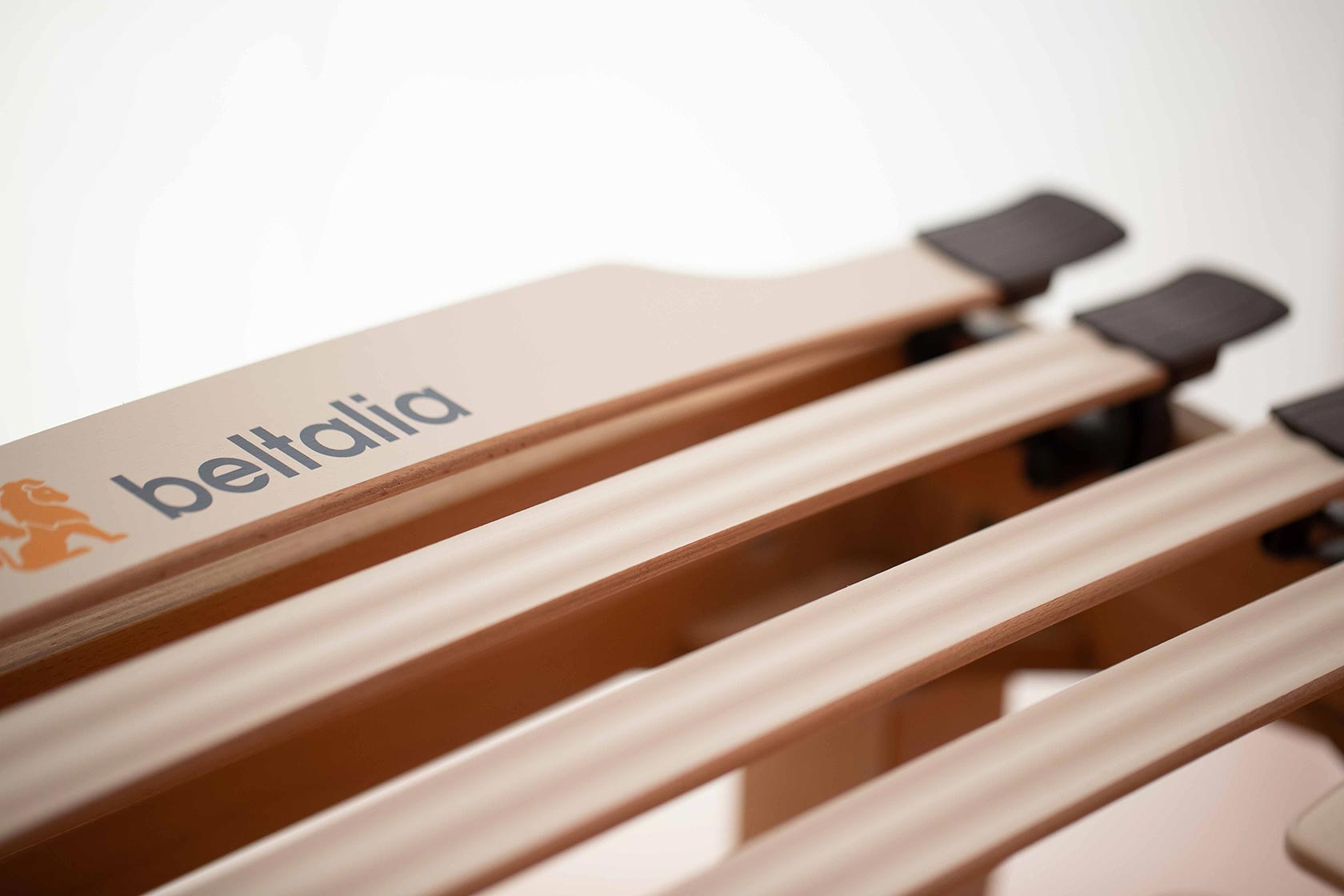 Innovative flexible slat system
The Beltalia frame has an innovative zone-by-zone adjustable support system with flexible slats. These provide gentle suspension, allowing the mattress to adapt smoothly to body movement.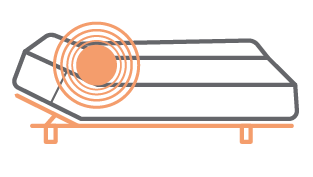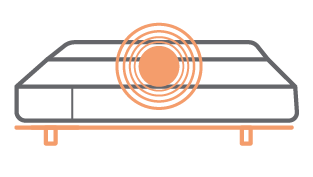 hip zone
support with slider to adjust stiffness
leg zone
fixed medium-stiffness support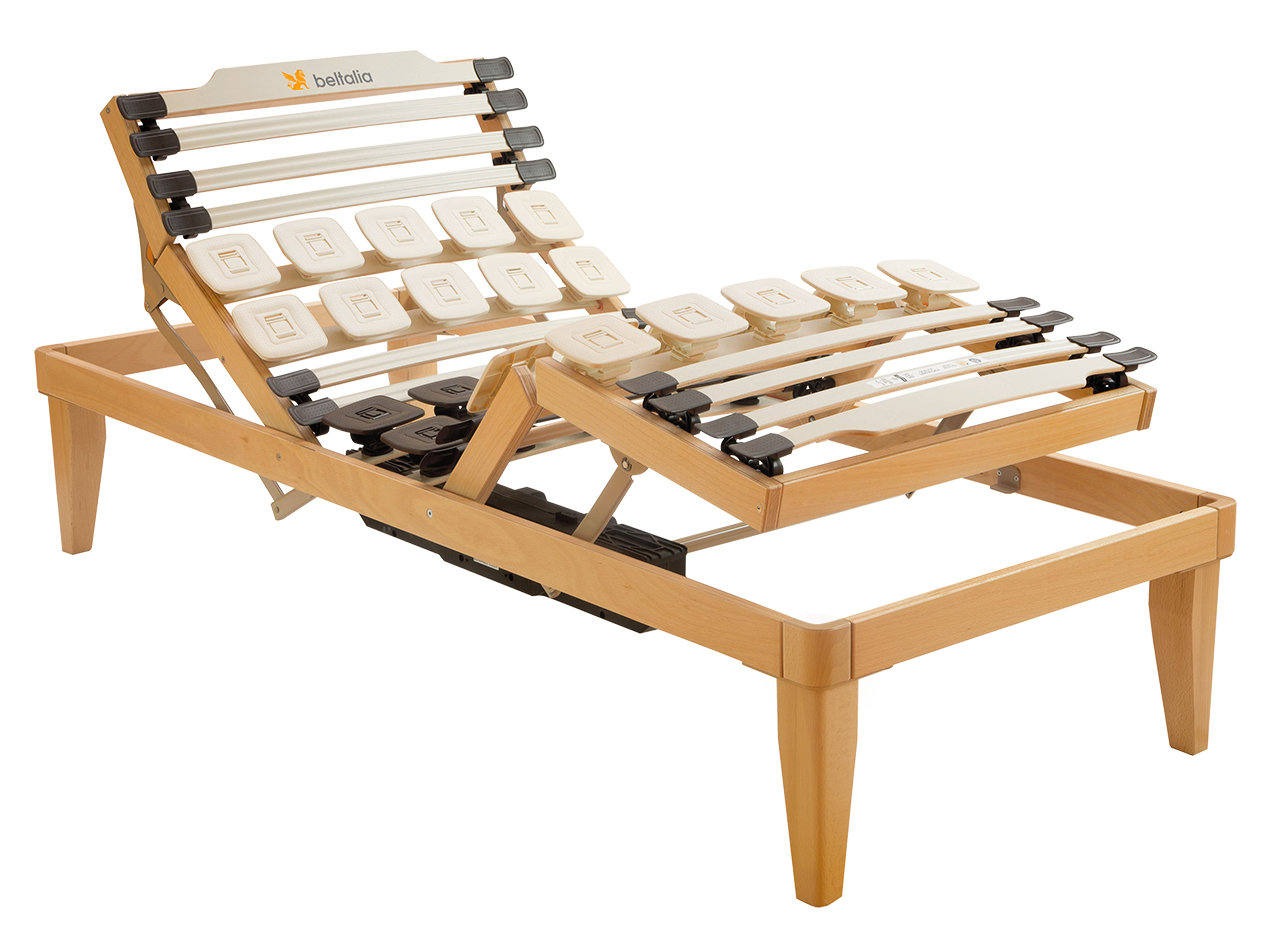 Electric wooden slat frame
The electric wooden slat frame is ideal for those who want to enjoy the comfort of the Beltalia mattress not just at night but throughout the day. A handy remote control unit lets the user automatically adjust the tilt angles of the three frame sections.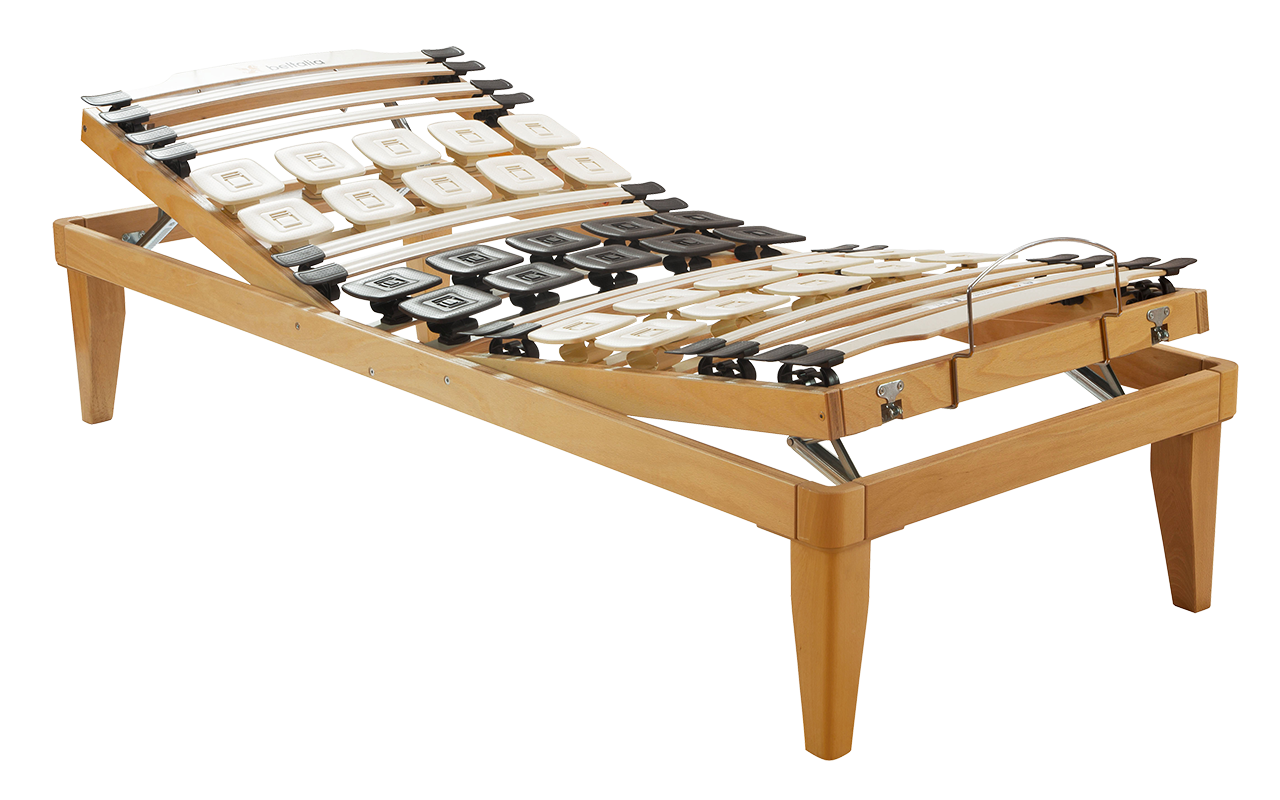 Manual reclining slat frame
Solid yet flexible, the fixed orthopaedic frame provides the Beltalia mattress with constant support, yet still allows for personalised slat stiffness adjustment.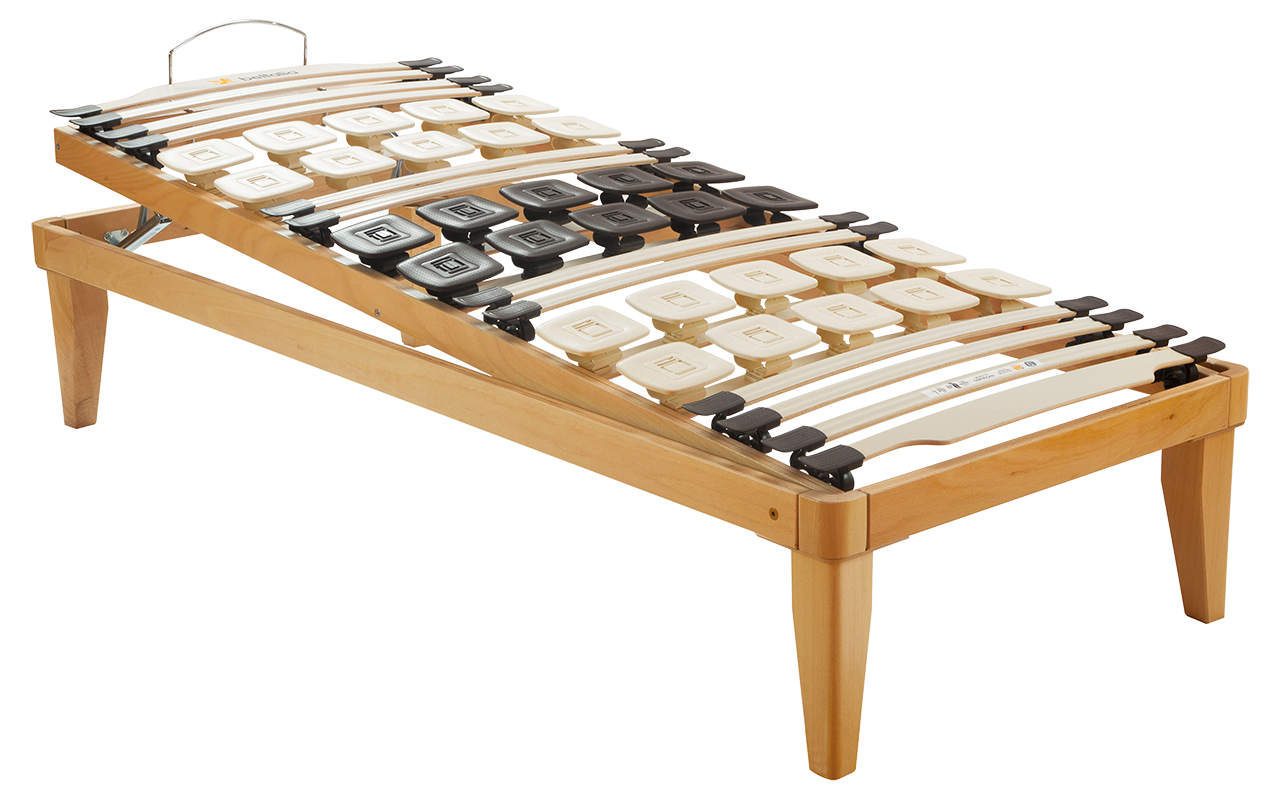 Anti-reflux slat frame
The anti-reflux frame is for those suffering from gastric problems. It's ideal for individuals who need to be able to adjust mattress tilt but without giving up on a stable, comfortable support that will follow body movements naturally during sleep.
To find out more, please read the Beltalia frame manual