Comfort and freshness
Perfect head and neck support
Beltalia pillows offer perfect support, ensuring you wake up fully rested, ready to face the day in fine form.
Beltalia wanted to merge restorative sleep with sensory stimulus by creating a perfect combination of memory foam comfort and cutting-edge audio. The result: our Music Pillow.
Music Pillow is ideal for those who like to lull themselves to sleep with their favourite tunes or the voice of an audio book, but without compromising on proper sleep-enhancing support.
Perforated memory foam padding gently adapts to your body shape to provide fresh, comforting support.
The integrated audio system requires no batteries, no charging and no headphones. Music Pillow lets you drift off to sleep or wake up to your favourite tunes or voices, simply by programming a timer or alarm.
Just lay your head on the pillow and soak up sweet, relaxing sounds, without disturbing the person sleeping beside you.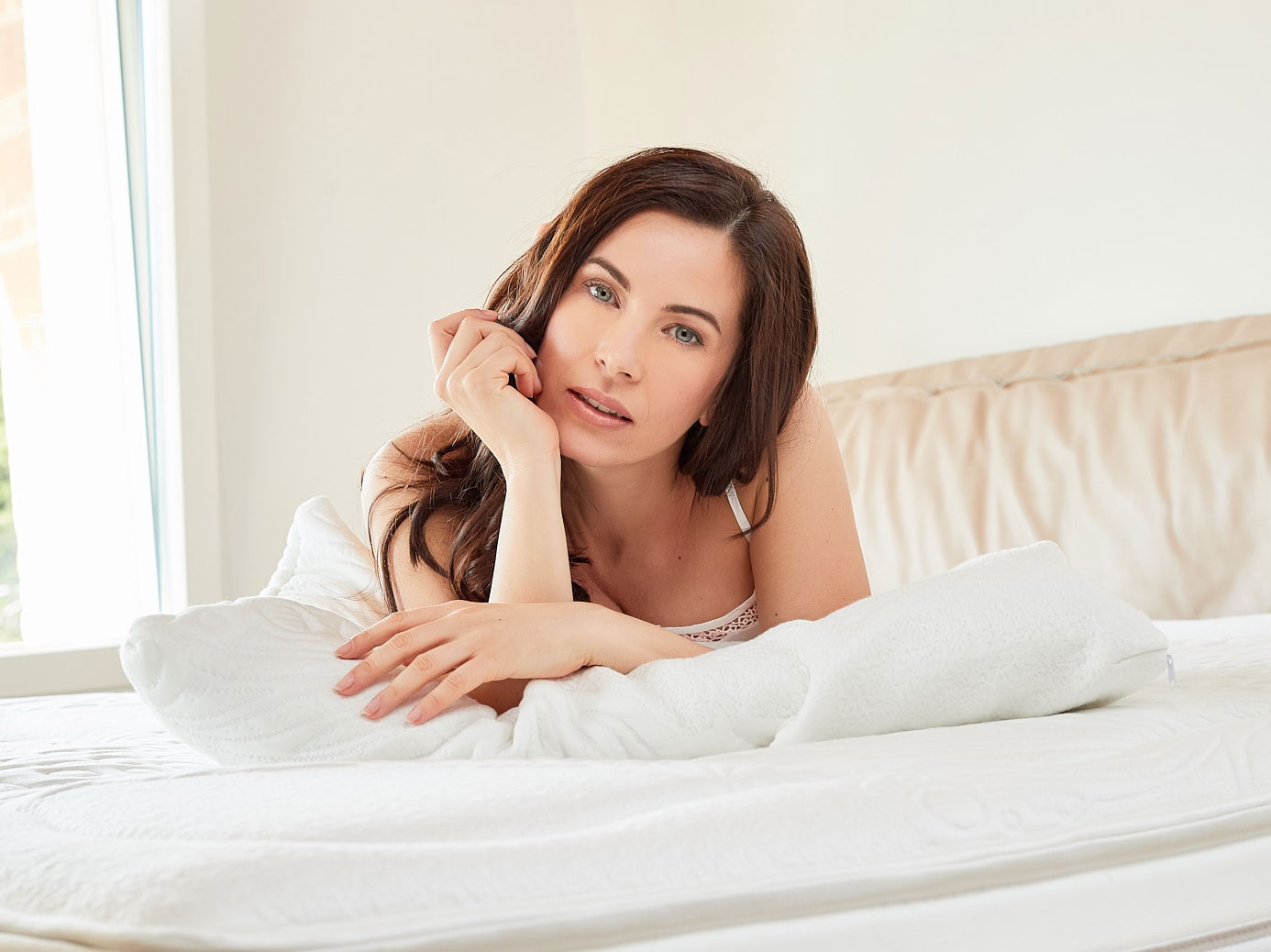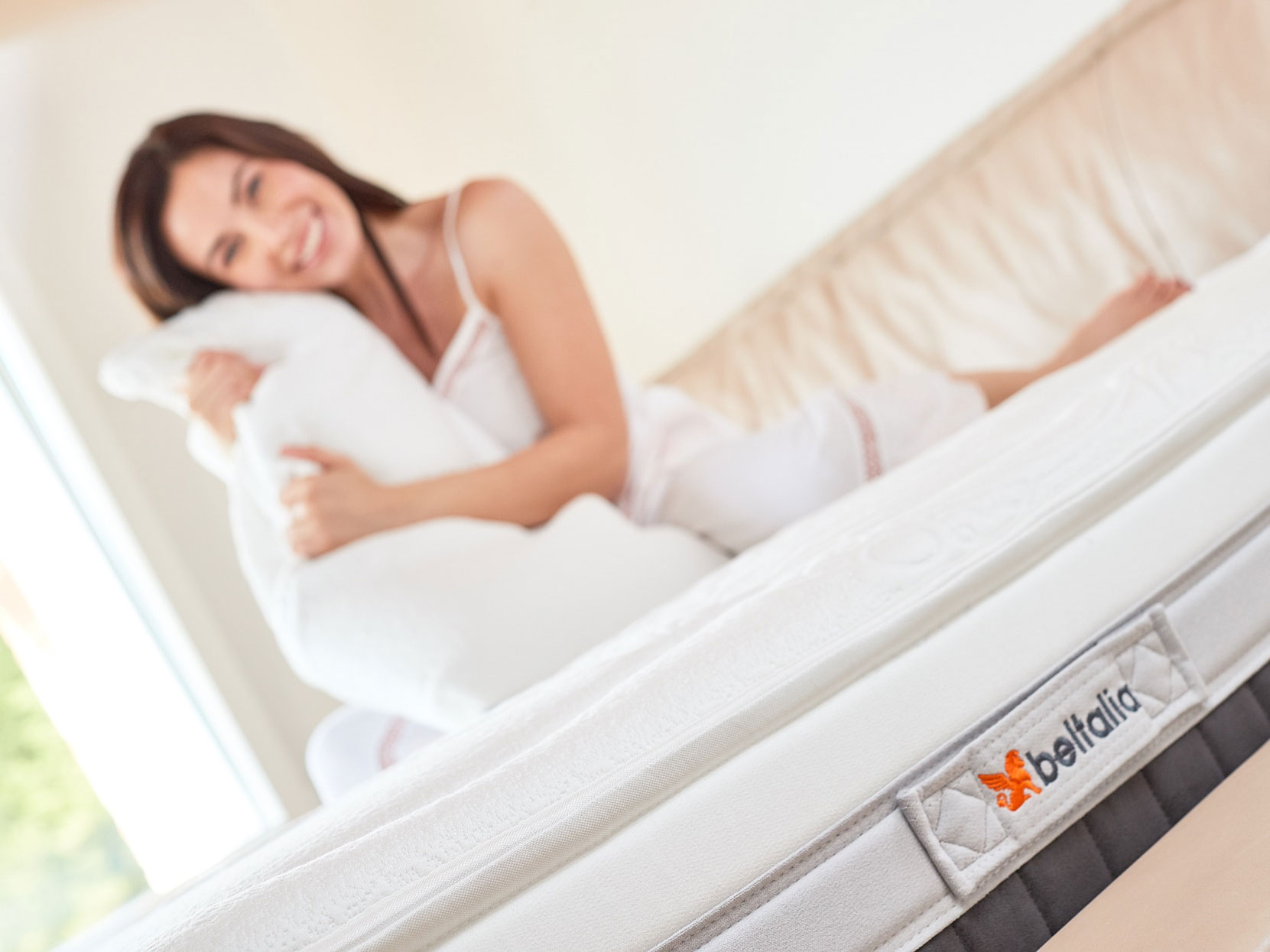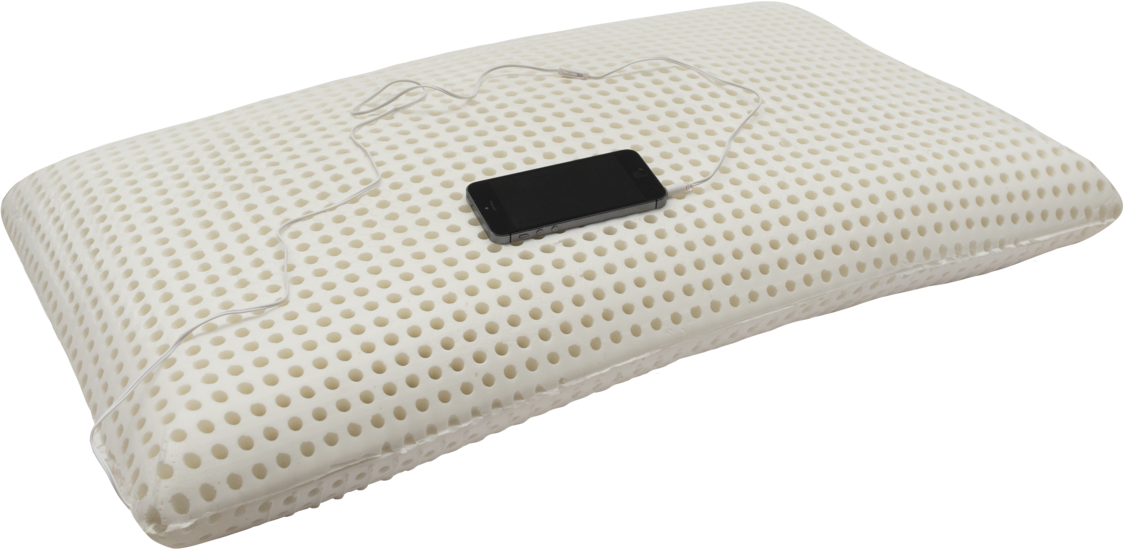 Aromatherapy like never before
By combining the benefits of aromatherapy and the comfort of memory foam, we've created Aroma, the pillow that offers sensory stimulation while ensuring an excellent night's rest: all in one product.
Each aroma has been selected for its specific health benefits in different fields of application. The aromatherapy line of pillows consists of four different fragrances released by essential oils to which aloe vera is added.
This natural, delicately scented treatment aids sleep by exuding sensory stimulation that is beneficial to body and mind.
Neck pillow
Cervical is an orthopaedic memory foam pillow that provides optimal support in the cervical spine area.
The double contour structure provides soft, comfy support, ideal for those looking to alleviate neck discomfort. Specially designed shaping prevents compression of the vertebrae to improve circulation.
Moreover, the innovative make-up of the material exerts a dual thermoregulation-antibacterial action, ensuring proper transpiration and a pleasant sensation of freshness.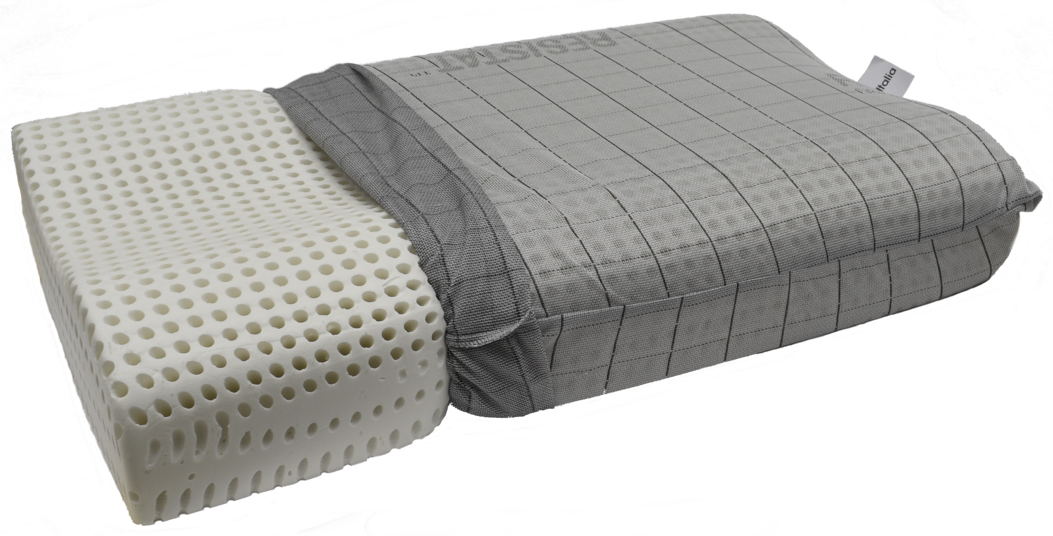 Saponetta pillow
With essential shaping and clean lines, Soap oozes wellbeing.
Featuring skilfully combined shaping and materials, Soap offers two effective neck and head support solutions in one product.
Holes running through the pillow help relax the muscles and ensure proper ventilation while the memory foam has a dual thermoregulation-antibacterial function, ensuring proper transpiration and a pleasant sensation of freshness.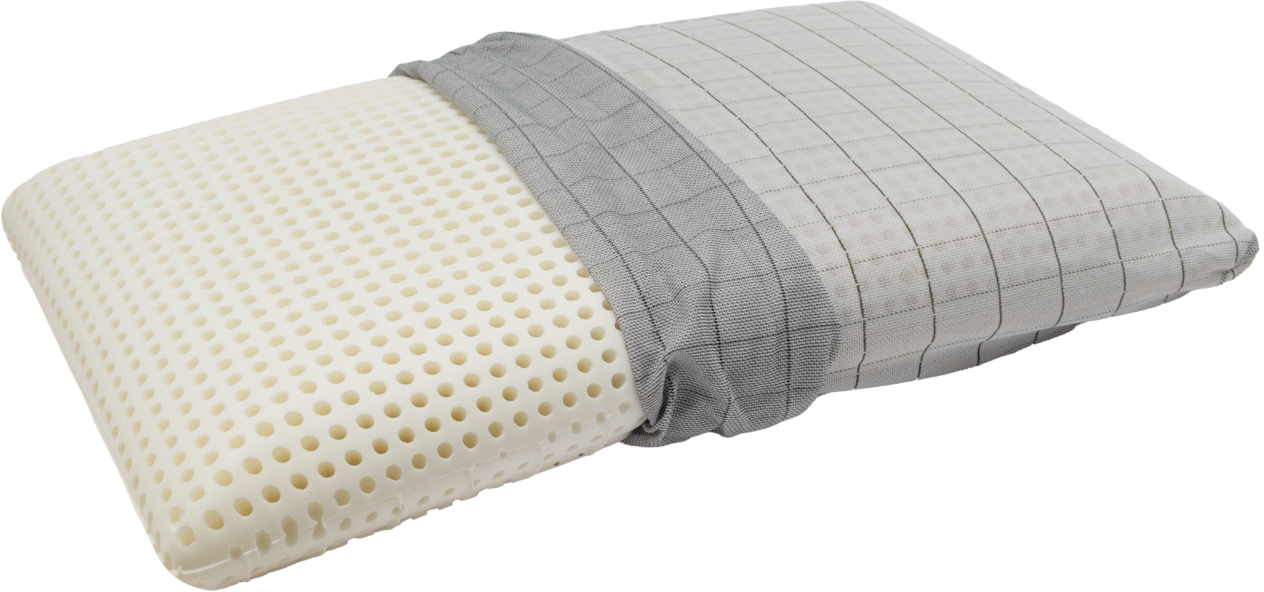 Our pillows deserve the best: so we've selected a hypoallergenic, antibacterial pillowcase, machine washable up to 30 °C. Its carbon fibre filaments create a long-lasting barrier against electromagnetic pollution.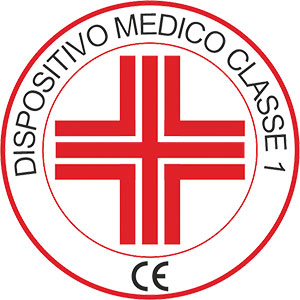 Beltalia pillows are CE Class I Medical Devices as per Directive 93/42/EEC and qualify for a 19% personal income tax deduction.